5 Evil Tactics To Totally Screw With Your Nosy Neighbors.
Written by Goombay Tally Staff | Goombay Tally | www.goombaytally.com | Nosy Neighbors Humor | Contact us at [email protected] for comments, writing or advertising submissions.
The Chronicles of a Nosy Neighbor.
It's probably safe to say that we've all had at least one irritating, nosy neighbor in the past, if not currently. You know? That proverbial busy body hag or creepy guy across the street who always has the corner of their curtain or blinds cautiously and covertly peeled back just enough to see what you and your family are up to today. You can see their ominous shadow hiding behind the window, standing ever-ready to contact the HOA, local police department, or FBI at the slightest sign of illegal or nefarious activity.
Grant it, these people are absolutely worth their weight in gold when soliciting volunteers for your local Neighborhood Watch program, but these are also the same petty neighbors who make it a point to count the number of HOA-allowable days that you've expended when you park your camper or trailer in your driveway, or forget to cut your yard over the weekend … and so on.
Moreover, just as you peer out of your window to see who's scoping you out — you see the quick curtain "pull back" action as they realize that they've been discovered. Annoying right? They're intrusive and distrustful McCarthian-style trolls who have entirely too much time on their hands and (seemingly) use the weight of that time watching you. They are convinced that you and your family are either drug dealers, communists, ISIS sympathisers, mafioso, or all of the above.
Being the nosy neighbor right now pic.twitter.com/oLZ1prxxQE

— BKF (@brookie_bb) May 3, 2018
How to Deal With Your Nosy Neighbor.
Social psychologists suggest that the best way to deal with snooping neighbors is to be painfully direct and address the problem with them face-to-face. This involves letting your neighbors know that you are keenly aware of their activity and how it makes you and your family feel violated and uncomfortable. Although we tend to agree with this sage advice from a practical (O.K., let's admit it…mature) perspective … we simply don't see the entertainment value in that method and would like to suggest a few clever and creative ways to mitigate the nosy neighbor problem and have a little fun at the same time.
Courtesy of Howcast.com via YouTube
5 Evil Tactics To Totally Screw With Your Nosy Neighbors.
1. The T.A.P.S. Prank
I think most Americans are generally familiar with the hugely popular paranormal show T.A.P.S. (The Atlantic Paranormal Society) and could easily recognize their signature convoy of black SUVs speeding down the interstate towards their next paranormal investigation. Also adored with big white lettering that spells out their group name…you know that if you see three T.A.P.S. vehicles parked outside of your local historical hotel (for example), invariably there's a lot more going on at that location than the continental breakfast and superb room service.
So why not use this existing stigma to freak out your snooping neighbors, while continuing to feed the rumor mill that you know they're already perpetuating.
To pull off this prank, you will need a few of your trusted friends who happen to own black Suburban SUVs to fashion temporary "T.A.P.S." signage on the side of the vehicles. Next, have your friends park in front of your house and pile out carrying boxes of cable cords, cameras, and tripods to add to the investigative effect of your "ghost hunters." Of course, your neighbors won't know that your friends are just coming over to watch a Golden State Warriors playoffs game — which will end sometime after midnight (EST) anyway. Your entertainment for the night will be watching sick Steph Curry crossovers and of course, watching your worried neighbors pace back and forward in front of their windows as your fake TAPS team "communicates with the spirits inside your home." This prank will ensure that your nosy neighbors will never actually step foot onto your property in the future. Yep, the summer barbeque invite will be out of the question for sure.
Side Note: If All Else Fails, Shaming is Always an Old, But Oh So Powerful Tool.

Someone Needs to be inspired today!
Goombay Tally Writes This Article on 15 Oct 2016 Predicting a Philly Super Bowl Win Within 2 Years. On 8 Feb 2018 The Philadelphia Eagles Are Celebrating a Super Bowl Victory on Broad Street! Yep … Just Sayin' … Catch us and Share us on Facebook Today!
2. The Crime Scene Prank
Rest assure, no neighbor wants to wake up at 6 o'clock A.M. to peer out of their window at their neighbor's house and see the yard and driveway draped with bright yellow Police crime scene tape. Let's face it, making your house look like the opening scene from the television show Law and Order will spark more questions than an Alex Trebek Jeopardy marathon. If your neighbors open their windows to see "Ice-T" asking the neighborhood questions, it's gonna be a long day right?
For this prank, just borrow some Police crime scene tape from your good-natured law enforcement buddy and steal your kid's white chalk to draw the body outlines on your driveway for the final touches. Of course using tons of ketchup all over the driveway and front lawn will send your neighbor into pure hysterics.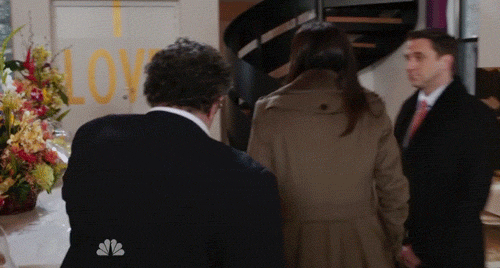 3. Be The Overly Needy Neighbor
Most nosy neighbors don't actually want to hold a meaningful or lengthy conversation with you or your family members any time soon … they simply enjoy the act of observing your daily activities from the shadows and safety of their homes. That said, another anti-nosy neighbor tactic that will slowly break them of their bad habit may be to (deliberately) stop over and ask them for something or just ask a question about their lives every time you catch them peeking at you from the window or watching you and your college buddies enjoying a barbeque in the backyard. For example, asking them for mundane items like milk, sugar, salt, butter or even extra lawn chairs every time you catch them snooping will quickly become too risky of a proposition for those who would rather just secretly watch your wife sunbathing on the porch from their kitchen window instead of actually talking to you.
Nice! RT @margaritachick @DeLanaHarvick have a nosy neighbor so I put @KevinHarvick in charge of watching them 😄 pic.twitter.com/Y5OEfFoWba

— DeLana Harvick (@DeLanaHarvick) February 25, 2013
4. The Creepy Mannequin
If you can't beat 'em … join 'em right? Well, kind of. What better way to counter a nosy neighbor who's always peeking out of their window then to employ the services of a used department store mannequin that you dress up and position in your living room window. Essentially, you set up your creepy mannequin to peek out of your window — basically mirroring the daily activity of your neighbor. If done correctly, your neighbor will spend the entire day (and possibly night) playing peek-a-boo with your JC Penny mannequin who will inevitably win this insane staring contest.
5. The Traveling "For Sale" Sign
This prank will require willing participation and collaboration from at least three of your neighbors in order to pull off successfully. Because nosy neighbors naturally love to gossip and spread rumors–nothing starts off a good ol' gossip avalanche than a brand new "For Sale" sign in your yard. Why are they moving? New job in another state? Did they lose their job? Marriage problems? Divorce? Here, the traveling "For Sale" sign prank involves you acquiring a fake Real Estate "For Sale" sign and rotating it amongst your other neighborhood co-conspirators so that it shows up at a different home on your side of the street every two days or so. This prank will eventually drive your nosy neighbors certifiably insane and certainly cause further unsolicited prying and inquiry. But at this point…it will be well worth the investment and time. Who knows? After months of mental jousting with your nosy neighbor, the next (legitimate) "For Sale" sign you see in the future may be theirs. Mission accomplished.
Wife being nosy all up in neighbor's business #IMarriedGladysKravitz pic.twitter.com/W2H0WyYT

— Rodney Peete (@RodneyPeete9) February 19, 2013
Written by Goombay Tally Staff | Goombay Tally Blog | Contact us below or at [email protected] for comments, writing and advertisement requests.
Click to Read More Goombay Tally Articles and Social Media Banter.