Don't Marry Her Until She Answers These 10 Critical Questions First.
Written by Goombay Tally Staff | www.goombaytally.com | Relationship Humor
I've spoken to a number of married guys around the country who willfully admit that their wives have certain annoying quirks or behavioral oddities that should have been (in their words) "deal breakers" when they were dating, but they either didn't see them clearly for what they were back then … "blinded by love" if you will … or at least lust.
Either way, many gentlemen marry their "beloved" ladies and eventually wake up one day and realize that the miniscule – but bizarre little habits she displayed while they were dating, has now turned into a blatantly loud and neon sign irritant that makes them want to shove the nearest #2 pencil into your eye for immediate relief.
By the way … I'm not completely clueless — I know women have infinitely more complaints and gripes about men in general to write about … but this article is about women right now; so let us men enjoy this rare moment in the blogosphere.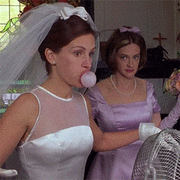 Here's a good example:
One of my good buddies in Colorado recalled (with a bit of sadness and some regret) when his wife and he were dating, and their budding relationship became serious enough for him to invite her over to the apartment for the first time to watch a movie.
Slowly sipping his hot Starbucks coffee and starring into the distance like a seasoned Vietnam Veteran, reliving the time his weary platoon got ambushed by the Vietcong … he went on to tell me that when his girlfriend walked through the apartment door, she quickly crinkled her nose up like Samantha on the '60s T.V. show, Bewitched and frowned.
Oh no, he thought to himself … she hasn't been in the apartment five minutes and I already blew it.  Ugh!  What did I do wrong, he thought?
Mind you, my buddy spent anywhere between four and five hours cleaning his apartment before she arrived. "What's wrong?"  he said to her.
He recalled that his girlfriend said in a high pitched voice, "what's that smell?"  My buddy was a little bewildered but swore that the only thing he could smell was lemon fresh Pine Soil and Fabuloso Cleaner.  By the way, if you don't know what Fabuloso smells like … you clearly haven't spent the night in a Holiday Inn, La Quinta Inn, or Motel 6 etc … the stuff is mad fresh and all the good hotel maids use it.
Anyway…
He explained to his girl that he's been cleaning the apartment for her and that he was certain that she just smelled the cleaning agents that he literally spent the equivalent of a Delta Airline, direct flight from Newark, NJ to Denver, CO … scrubbing and mopping his apartment to eliminate any residuals of Thursday night's Philadelphia Eagles football game that him and nine of his bros left behind the other night.
He remembered his girlfriend just shrugged her shoulders at the time and said, "Oh … O.K.  Um … what's Pine Soil?" My friend was a little taken aback by her response, but really didn't think much about it at the time.  Maybe she just used other cleaning brands and just wasn't familiar with this awesome, deep cleaning, nuclear bomb of the cleaning enterprise that will obliterate the aroma of spilled Bud Light beer on the kitchen counter, burnt popcorn in the microwave, and two-day old, pepperoni pizza.
"Oh well," he thought.  Not a deal breaker.  Besides, his girlfriend was incredibly beautiful with at least a half-decent personality.
Fast forward the clock three years and one wedding and my friend explained that the biggest fights he and his wife get into is clearly over her house organization skills and general cleanliness.
He served four years in the Marine Corps and there were some ingrained military habits that were hard for him to break … hospital corners on the bed and carefully folded underwear and T-Shirts was just a few of them.  He admitted that he's not the most organized or even the cleanest person in the world … but he truly had no idea that he married a "hoarder in training."
After three years of marriage, he was certain his wife had never learned how to wash dishes or even clean a toilet in her life.
Now his wife is still as beautiful as ever … and he loves her to death.  So is the fact that she can happily walk past a sink stacked with five days of cheese-encrusted dishes and that the inside of her 2016 Nissan Altima looks like a homeless person lives and bathes in it a deal breaker for him now?
Absolutely not.
But it did compel him to reevaluate his "future wife vetting skills" and assess why an inconspicuous indicator like — well … not recognizing the smell of Pine Soil or Fabuloso didn't tip him off that the poor women was a little weak in the domestic skills department.
Easy answer:
God made women hypnotically beautiful and they possess near-magical powers over men and their tenuous will power.  Heck, Adam got kicked out of paradise because of his naked wife and an apple right?
But the problem is ….
That faux magical power in a relationship quickly evaporates when the vale of "new love," has been removed and immediately replaced by the scene of dirty socks, crusty underwear laundry baskets, overflowing garbage cans, and toothpaste spotted bathroom mirrors that look like a map of the Bahamas Islands.
At that point, you'd better pray that your relationship with your special lady is held together by more than just a pretty smile, an hour glass figure, and puffy lips.
I don't think my Colorado friend was insinuating that his wife's inability to do a load of laundry should compel him to solicit the services of a good divorce lawyer, but he clearly regrets that he spent more time researching his wife's strengths and weaknesses during their dating period than he did on looking up the specs on his new Armada.
At least he would have been better prepared.
I get it…
Again, a beautiful women has the power to make a man sprint to Zales and drop mad cash on a diamond ring he can't afford in a New York minute. But if you use the following list as a baseline … you can at least say that you've done your minimum level of due diligence before popping the question that you may regret for the rest of your life.
[clothes shopping]

Wife: What do you think about this outfit?

Me: Those are clothes.

Wife: *death glare*

Me: Those are… not clothes?

— James Breakwell (@XplodingUnicorn) October 1, 2017
1.  What's Your Favorite Dish That You Love to Cook?
a)  Answer:  "Filet Mignon with rich Balsamic Glaze" (Yep…She's a Keeper)
b) Answer:  "Cook?  Baby, I don't cook … what do I look like, Chef Boyardee?"  You better call yo' Mama if You Want a Hot Plate. (Run … just run)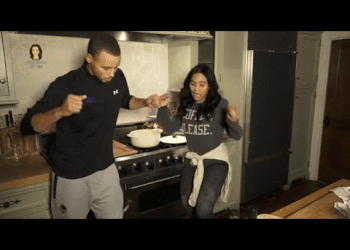 2.  How Many Credit Cards do You Own?
a) Answer:  "I have one … I guess I need it for emergencies…other than that, I wouldn't have it.  I Listen to Dave Ramsey Every Day by the way." (Yep…She's a keeper)
b) Answer:  "Oh my god … please don't make me do math right now … I honestly lost count."  (Run … just run)
3.  How Many Hours a Day Do You Spend on Facebook?
a) Answer:  "I'm sorry … what's Facebook again?" (Yep…She's a keeper)
b) Answer:  "I'm sorry … were you saying something?  I was just taking a picture of our lunch so I can post it on Facebook." (Run … just run)
4.  Who is your favorite U.S. President?
a) Answer:  "Abraham Lincoln, JFK, Ronald Reagan …" (Yep…She's a keeper)
b) Answer:  "Morgan Freeman" (Run … just run)
5.  If We Are Married and Eating Dinner at a Fancy Restaurant, What is the First Thing You Would Do If You Saw Me Choking on a Fishbone?
a) Answer:  Perform the Heimlich Maneuver. (Yep…She's a Keeper)
b) Answer:  Ask Where You Keep a Copy of the Insurance Policy. (Run … just Run)
6.  How Do You Feel About 15 Guys Coming Over on Sunday with a Bunch of Beer and Doritos For The Big Game?
a) Answer:  "That's Awesome!  As Long as I'm Invited to Watch Too…I'll Dry Clean Your Jersey For You Tomorrow.  Go Eagles!" (Yep…She's a Keeper)
b) Answer:  Absolutely Not! … I Don't Want a Bunch of Stinkin' Drunks in My House Watching a Game I Can't Stand Nor Understand. (Run … Just Run)
7.  What Are Your Two Favorite Charities? 
b) Answer:  Macy's and Saks Fifth Avenue (Run … Just Run)
I feel bad for anyone that wants to wife me… #highmaintenance #notgonnalie

— loran cranfield (@loranhope) October 12, 2017
8.  How Do You Feel About Your Father?
a) Answer:  My Father Is a Strong, Caring, and Inspirational Man Who I Dearly Love." (Yep…She's a Keeper)
b) Answer:  That $%&**#@ … I Can't Stand That $&%%# … I Haven't Talked to That Loser in Five Years!  (Run .. Just Run)
9.  What is Your Idea of a Romantic Anniversary Gift From Me?
a) Answer:  A Beautiful Bouquet of Roses and a Gorgeous, Hand-Painted Frame With Two Tickets of The First Movie We Ever Saw Together in It.   (Yep…She's a Keeper)
b) Answer:  A Cherry Red Bugatti Veyron 16.4 Grand Sport Vitesse or a Black Hennessey Venom GT. (Run … Just Run)
10.  How Many Guy Friends Would You Say You Have Right Now?
a) Answer:  "Gosh … Between You, My World Class Personal Trainer, and My Pastor … That Would Be Three." (Yep…She's a Keeper)
b) Answer:  "Oh my god … please don't make me do math right now … I honestly lost count." (Run … just run)
Written by Goombay Tally Staff | www.goombaytally.com/Facebook